About Us
Your Sortinger, Your Solution
Precise sorting capabilities, allowing effortless selection
Established in 1982, Sortinger Magnetic Separation Industrial Co., Ltd. has committed to the R&D and manufacturing of magnetic separators for over 30 years. As a leader in terms of development and innovative application of magnetic sorting technology, Sortinger adopts precise, reliable and efficient sorting capabilities as well as integrated solutions to satisfy the ferrous and non-ferrous metal sorting needs of different industries.
Our mission is to integrate diverse sorting technology to build quality and reliable magnetic separators, ensuring great returns for our clients' investments and contributing to the sustainability of resources. Our main product, the Eddy Current Separator and other various magnetic separators, are widely used in multiple industries, such as recycling, food, plastic and rubber materials, medicine, chemicals, electronics, and construction.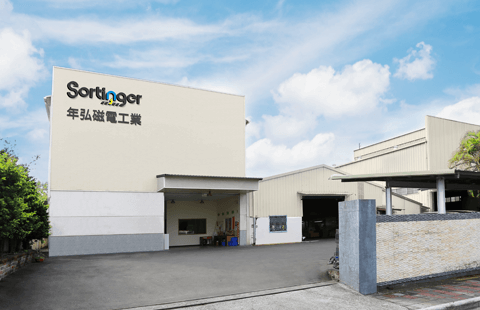 "Sortinger believes that professional sorting technology is the key to a sustainable future."
Aside from possessing core magnetic sorting technology, we actively engage in the development of wind, static and optical sorting technology. By upgrading and integrating sorting technology, we contribute to the progress of a circular economy and lead the public in committing to recycling, thereby generating opportunities for rebirth and reuse of all matter.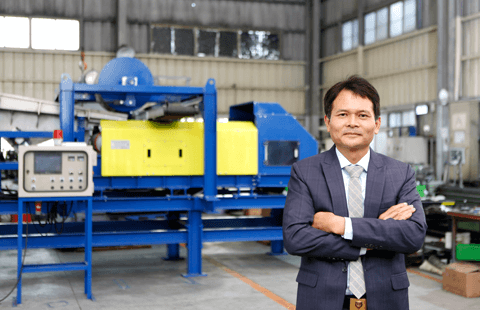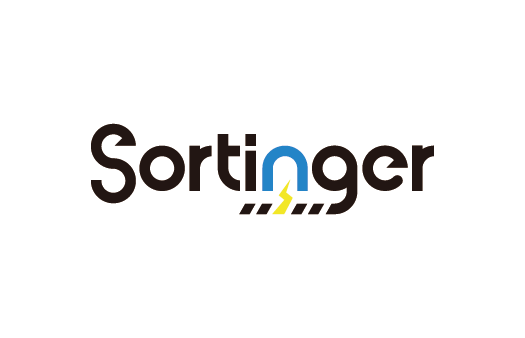 Brand story
Innovative sorting technology, bestowing the opportunity for rebirth
Change, starts from Sortinger

The company first operated under the name Nian Hung and manufactured strong magnets, tube magnet, and grate magnet. To keep up with the needs of our clients, we started the R&D as well as manufacture of magnetic separators. In 2019, the company underwent a rebranding process and changed its name to Sortinger Magnetic Separation Industrial Co., Ltd. Today, Sortinger, along with clients from various industries such as recycling, food, plastic and rubber materials, medicine, chemicals, electronics, and construction, are working toward the vision of a more environmentally friendly planet.

We wish for every one of our magnetic separators to function as a distinct sorting expert. As our products are gradually distributed to all corners of the world, not only do we advocate the concept of extended material use, but our clients are provided with efficient and convenient sorting services.

The "er" from "Sortinger", acts as a form self-encouragement, reminding ourselves of the need to seek continuous improvement and innovation for new sorting technology. We shall dedicate our efforts to making sure recycling becomes an easy and profitable act; creating opportunity for all things to be reborn and reused.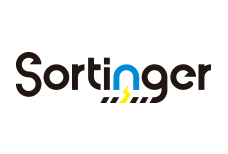 New Brand - Sortinger
Established a new brand "Sortinger" to serve the global market.
Coped with 5G era and environmental protection trend, changed name into Nian Hung Magnetic Industrial Co., Ltd., and obtained 16 patents.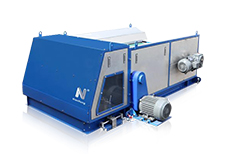 Eddy Current Separator
Developed the first Eddy Current Separator in Taiwan; devoted into the field of "recycling sorting machine."
2001-2003
Expended operation scale with Nien-Far Techonology Co., Ltd. & Shanghai Nian Hung Magnet Industrial Co., Ltd.
Marched into Chinese market and found Shanghai Niean-Far Technology Co., Ltd. at the next year.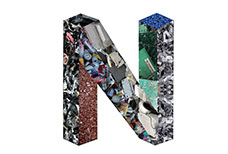 Uphold the sustainability concept, put our hands to the development of magnetic separators.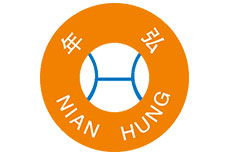 Nian Hung
Nian Hung Electric Industrial Co., Ltd. was established at Douliu Industrial Park, a manufacturer specializing in the production of permanent magnets.
Advantage

Precise sorting, profit from recycling
Sortinger's magnetic separators are applicable to the sorting of liquids, as well as solids of different sizes, including material granules ranging from millimeters to micrometers and even nanometers in length. This enables clients to profit from recycling, therefore encourages them to take part in the recycling of materials, creating a zero waste production chain.

A fixed contact, saving time and effort
Sortinger Magnetic Separation Industrial Co., Ltd. provides its services via a single contact. From presenting technical information, offering procurement recommendations to overall site planning, our team of experts are able to gain the trust of our clients, and eliminate costs derived from repetitive communication, as well as help our clients to quickly enter the production stage.

Extensive experience and customized solutions
By being familiar with the characteristics of a whole variety of materials and possessing the ability to integrate a multitude of sorting technologies, we are able to provide our clients with resource sorting solutions that best fit their needs. Our high sorting rates ensure that clients maintain their competitive edge. Sortinger has extensive cooperation experience with many fields, including recycling, food, plastic and rubber materials, medicine, chemicals, electronics, and construction. Moreover, we also offer assistance when it comes to market development.

Continuous innovation for extended material life span.
Not only do we constantly engage in the development of new sorting technology, but also actively work toward optimizing existing technology, in turn, establishing a solid foundation for the recycling industry technology and achieving extended material life span.